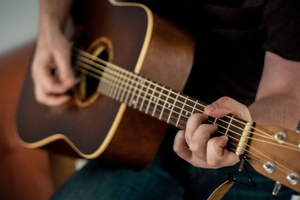 Mentoring for Members! 
YWIM has secured additional mentorship funding, to be used between now and March 31st, 2021.  Two hour sessions are available to YWIM members…the cost to you is $20/session.  Huge thanks to the Women's Directorate – Community Programs – for their generous support of this great program! 
Before requesting mentorship funding approval, please ensure that your YWIM membership is current…that means you paid your $30 fee for our current year: July 1, 2020 - June 30, 2021.  Membership and Mentorship fees can be paid in one of the following ways: 
At ywim.ca under Products and Services > Services, via PayPal 
By e-transfer to: yukonwomeninmusic@gmail.com or 
By cheque: YWIM, 361 – 108 Elliott Street, Whitehorse, Y1A 6C4. 
To take a look at our list of Mentors and topics, and to find the application form, go to: ywim.ca/mentorship-program.  If you're hoping to be mentored by a YWIM member who isn't on the list, please contact the Mentorship Coordinator – we may be able to work this out.  
More questions?  Email our Mentorship Coordinator at: yukonwomeninmusic@gmail.com. We typically respond within a few days.  
Cheers, 
The 2020 -2021 Board, YWIM